Webinar – Smart + Safe with Augmensys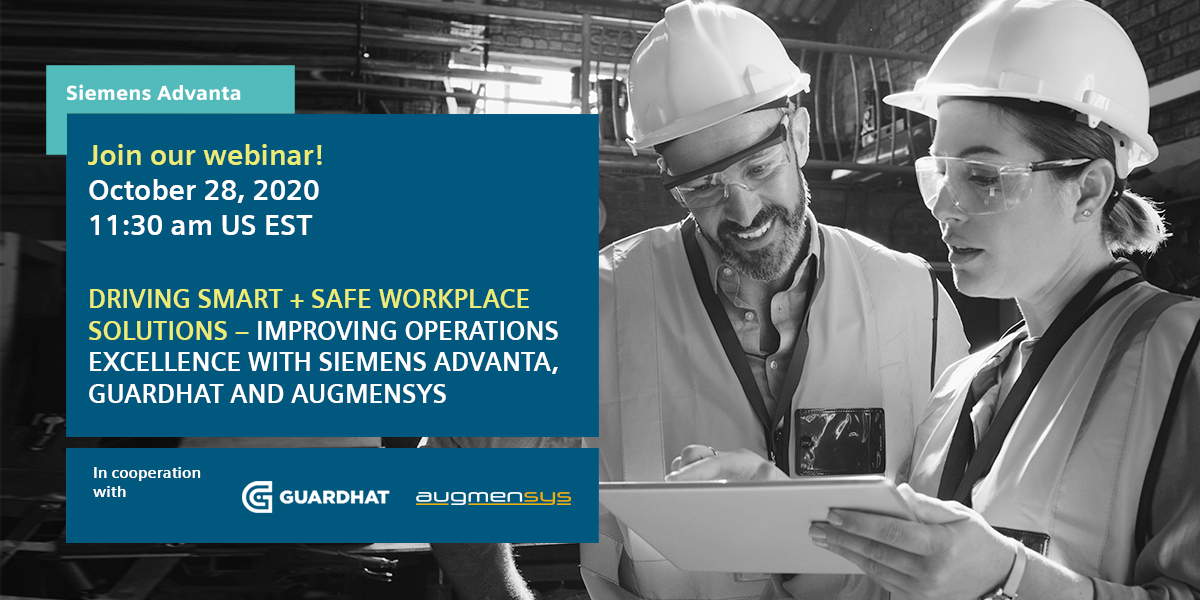 Field worker productivity and worker safety are key opportunity areas to increase operational efficiency and create a safe working environment across industries. The new emerging technologies like AR/VR, location-based tracking, remote sensing and monitoring are creating a number of relevant use cases facilitate higher productivity and safety.
Augmensys is partnering with Siemens Advanta, Siemens RTLS and Guardhat for this insightful webinar from specific experts on how our solution for driving a smart and safe workplace works, as well as best practices, success stories and lessons learned.
Come and join this insightful webinar on October 28th, at 11:30 AM EST on Driving Smart + Safe Workplace Solutions.
Click the link to register: https://sie.ag/3dpNG7z
Augmensys GmbH
Schleppe Platz 5, 2/3
9020 Klagenfurt | Österreich
Augmensys GmbH
Development Branch

Lastenstraße 38, EG
4020 Linz | Österreich
Augmensys Deutschland GmbH
Loher Straße 1
58332 Schwelm | Deutschland
Augmensys
Desenvolvimento de Software Ltda
Rua Lanciano, 60, Jardim Suzana
São Paulo 04784-190 | Brasilien