Congress Production of the future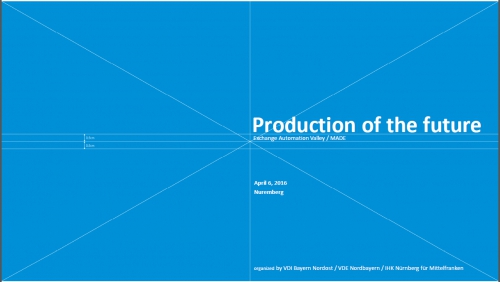 "Augmented Reality as on step to Industry 4.0" – this is the title Helmut Guggenbichler will use to launch the Production of the future Congress on 6 April 2016. If you want to know more about "Preventative maintenance with Augmented Reality Navigation" you can listen to the afternoon program of the congress.
You can find the complete programme here.
Program
Event: Congress Production of the future
Start: 06 April 2016
End: 06 April 2016
Category: Congress Organizer: VDI Bayern Nordost
Organizer: VDI Bavaria North East / VDE North Bavaria / IHK Nuremberg for Middle Franconia
Place. IHK Nuremberg for Middle Franconia IHK Nuremberg for Middle Franconia
Address. Ulmenstrasse 52 (Loftwerk) | 90443 Ulmenstrasse 52 (Loft plant) | 90443 Nuremberg