ESNC Competition 2013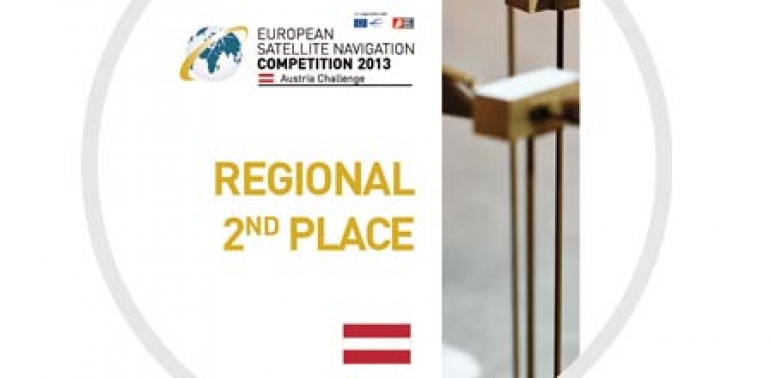 For the 10th time already, the European Space Agency (ESA) arranged the European Satellite Navigation Competition ESNC. Around 1200 ideas and applications from almost 50 regions were submitted this year.
In Austria, the FFG was responsible for the organization and was therefore looking for innovative projects around Satellite Navigation of any kind, from logistics to health care up to mobile Apps in general.
The category "mobile location based services" called our attention and so we didn't hesitate to submit our project, meaning what we do with UBIK® in this area, of course. At the three days lasting European Space Solution conference in Munich last week, Augmensys was awarded with the second place for the Galileo Masters Austria. After so many international submissions it was a great honor for us to step up on the winner´s podium. This award confirms once more the innovation power of our mission. Special thanks to the whole team for the brilliant work!