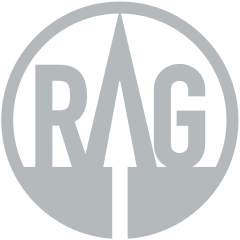 USE CASE
Maintenance
The customer operates widely scattered oil & gas drilling probes. Due to legal requirements, multiple measurement devices at these probes have to be read manually at regular intervals and the measured values have to be documented.
Requirements
✓  Navigation of field service engineers to production probes
✓  Transfer of user activities and measurement values back to server/CMMS-system
✓  Operation Mode is offline-mode due to poor WiFi / 3G in the field
✓  Interface to "Comos" and "SIMATIC WinCC open architecture"
✓  7 Client-Tablets are used; productive since 2 years

USE CASE
COM­MIS­SION­ING
Actemium is executing installation- and automatization-project in the process industry.
During erection and mechanical completion phase the mobile solution is supporting the "cabel pulling" process. Main topic is to have accurate progress info about installation status, create auto. justification reports, gather information in the field and to discover punches.
Requirements
✓  Interfacing with a project database
✓  Decentralised DB-Servers
✓  Mobile Win10-clients between 2 and 5 per site
✓  Online and offline mode
✓  Role-management including right system
✓  Setup of new site within one week
✓  2 different business units are using this tool already at client sites like BASF & Thyssen Krupp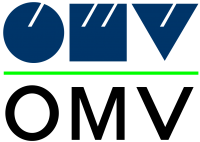 USE CASE
INSPEC­TION
Several use cases are implemented and in operation, started with "Shutdown Scoping".
Now the actual use cases are related to Pressure-Equipment-Directive-inspections on piping and to residual-current-switch-inspections in the Exploration & Production part of OMV. Both inspections are safety relevant and needs to be done on a recurring basis.
Requirements
✓  Interfacing with Comos as Inspection Master system
✓  Map-View to improve the search time of inspection-locations
✓  Creation of classified events (incl. photo) on pipe inspections
✓  Pre-selection of measurement devices
✓  Productive start PED inspections May 2018 (2 tablets)
✓  Productive start RCD insp. June 2018 (2 tablets)


USE CASE
AR support for switching operations in medium-voltage networks
KNG-Kärnten Netz GmbH is currently investigating the use of new technologies for supporting switching operations in the medium-voltage network. For this case, Augmensys was selected by Omicron electronics GmbH and KNG-Kärnten Netz GmbH to develop a prototype.
With the aid of Augmented Reality supported software, industrial tablets and state-of-the-art data glasses, the processes, efficiency and occupational safety of the switching operations are to be further increased.
This video shows how UBIK on the Hololens supports switching operations in the training center of Kärnten Netz GmbH, Austria. Sequential tasks are guiding the user through critical procedures, while push messages are drawing the operators attention to safety-relevant incidents.
"In cooperation with KNG-Kärnten Netz GmbH and Augmensys, OMICRON carried out a pilot project in the field of Augmented Reality (AR). The main objective of the project was to test whether AR technologies (HoloLens and Tablet) can contribute to increasing occupational safety during switching operations in medium-voltage installations. The cooperation with Augmensys was excellent throughout the entire project phase and the experience gained from the project forms a good foundation for further innovation projects in our company."
Daniela Smith
"The consolidation of data is probably the most genius part of UBIK and a key factor for the success. Consolidated data means that all data related to a certain item can be accessed, regardless of where or in which system the data are generated or stored. As a consequence, UBIK  also acts as a unified front end to third party systems which means that the user can retrieve the needed information without any knowledge about, access to, or privileges in the various expert systems."
Terkel Tofte
"The consolidation of data is probably the most genius part of UBIK and a key factor for the success. Consolidated data means that all data related to a certain item can be accessed, regardless of where or in which system the data are generated or stored. As a consequence, UBIK  also acts as a unified front end to third party systems which means that the user can retrieve the needed information without any knowledge about, access to, or privileges in the various expert systems."
Terkel Tofte