The Long Night of Research 2014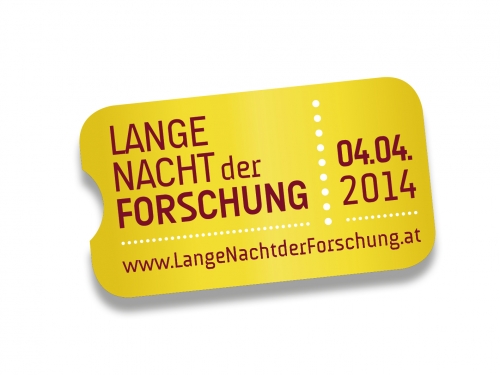 The Long Night of Research is Austria´s largest research event. This event became a benchmark for open dialogs between science and society and opens the doors to universities, colleges of education, polytechnics, non-university institutions and research-intense companies for everyone, with free admission.
For the first time of the LNDF, all nine Austrian provinces are going to participate. Augmensys shows on its own premises why Augmented Reality is considered to be the eighth mass media and, under playful aspects, our visitors will have the chance to get to know the use of AR more detailed.
Program
Event: Long Night of Research
Start: 4th April 2014 – 5 pm
End:  4th April 2014 – 11 pm
Category: Event
Organizer: bmwfw & bmvit
Venue: Augmensys HQ, Austria
Augmensys GmbH
Development Branch

Hafenstraße 47-51
4020 Linz | Austria
Augmensys Deutschland GmbH
Loher Straße 1
58332 Schwelm | Germany
Augmensys
Desenvolvimento de Software Ltda
Rua Lanciano, 60, Jardim Suzana
São Paulo 04784-190 | Brazil
Augmensys GmbH
Development Branch

Hafenstraße 47-51
4020 Linz | Austria
Augmensys Deutschland GmbH
Loher Straße 1
58332 Schwelm | Germany
Augmensys
Desenvolvimento de Software Ltda
Rua Lanciano, 60, Jardim Suzana
São Paulo 04784-190 | Brazil
Augmensys GmbH
Development Branch

Hafenstraße 47-51
4020 Linz | Austria
Augmensys Deutschland GmbH
Loher Straße 1
58332 Schwelm | Germany
Augmensys
Desenvolvimento de Software Ltda
Rua Lanciano, 60, Jardim Suzana
São Paulo 04784-190 | Brazil