Augmensys wins the Austrian Export Award 2021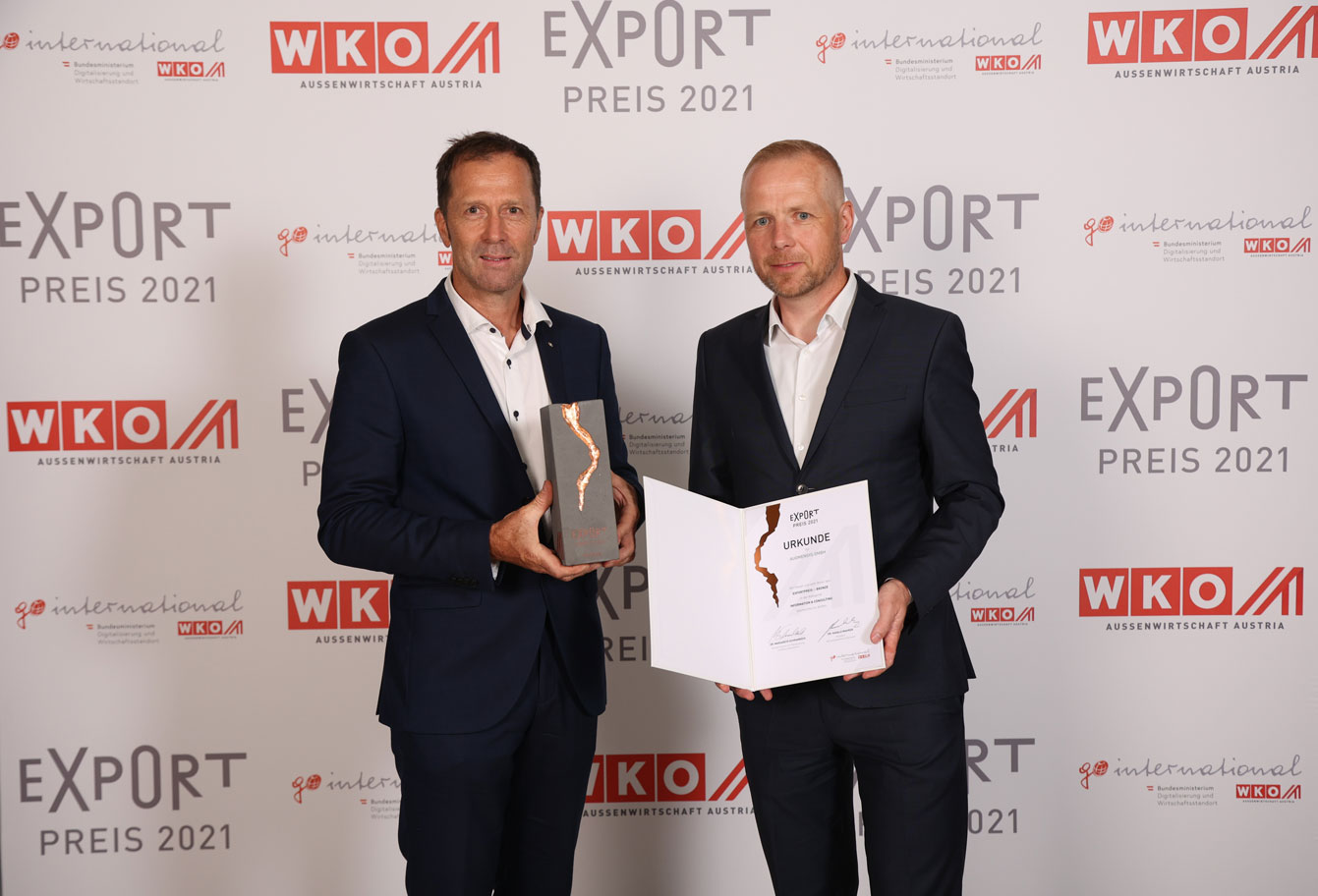 On Tuesday, June 29, the Austrian Federal Economic Chamber honored the above-average commitment and success of domestic entrepreneurs abroad with the Export Award 2021 and our CEOS Helmut Guggenbichler and Jürgen Kneidinger were part of the Exporters`Night!
Augmensys was awarded the Export Award 2021 Bronze in the category "Information and Consulting" and we couldn't be happier!
The Export Award of the Austrian Federal Economic Chamber is given to companies that are particularly successful in foreign markets, so we are especially pleased that our efforts and hard work are also recognized in the international arena.
Many thanks at this point to the entire Augmensys team!
© FRANK HELMRICH PHOTOGRAPHIE
Augmensys GmbH
Schleppe Platz 5, 2/3
9020 Klagenfurt | Österreich
Augmensys GmbH
Development Branch

Lastenstraße 38, EG
4020 Linz | Österreich
Augmensys Deutschland GmbH
Loher Straße 1
58332 Schwelm | Deutschland
Augmensys
Desenvolvimento de Software Ltda
Rua Lanciano, 60, Jardim Suzana
São Paulo 04784-190 | Brasilien