UBIK /COMOS Interface 2.0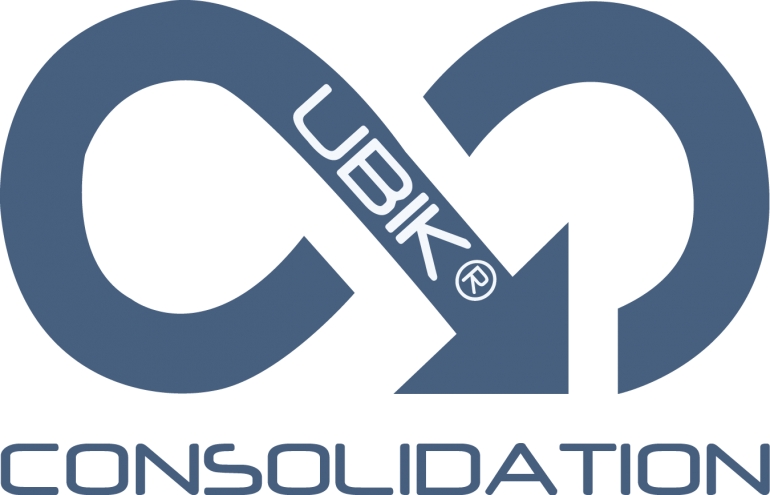 Augmensys extends the existing UBIK/Comos Interface Toolkit with configurable handshaking functionality. This new version enables the administration of the data exchange with UBIK directly in Comos, and therefore opens the gate towards mobility in an unprecedented simplicity, from within the well-known environment.
This step brings the integration with one of the most innovative engineering and maintenance software systems to a new level of comfort and efficiency. Productive mobile use of Comos data, even consolidated with other central information sources like SAP, Primavera etc. directly in the field or at the construction site is now easier than ever. The unique UBIK architecture will ensure performance and scalability across the connected systems, no matter how big your data asset is. And, of course, all data changed or created on the mobile clients such as notifications, red linings etc. will seamlessly end up again in Comos and the other connected systems, like if it would have never left them.
So UBIK provides a central hub for consolidated enterprise data, making it accessible to anyone concerned, simple and mobile. The user is always in the center, since UBIK decouples him from the complexities and peculiarities of the different enterprise applications and instead provides what really matters to him: the right information at the right time and place – nothing more, but also nothing less than that.
COMOS® is a registered trademark of Siemens AG
SAP® is a registered trademark of SAP AG
Augmensys GmbH
Lakeside B01
9020 Klagenfurt | Österreich
+43 (0)650 / 70 80 805
office@augmensys.com
Augmensys GmbH
Development Branch

Hafenstraße 47-51
4020 Linz | Österreich
+43 (0) 732 / 9015 5520
office@augmensys.com
Augmensys Deutschland GmbH
Loher Straße 1
58332 Schwelm | Deutschland
+49 (0) 2336 / 474 820
office@augmensys.com
Augmensys
Desenvolvimento de Software Ltda
Rua Lanciano, 60, Jardim Suzana
São Paulo 04784-190 | Brasilien
+55 11 98596 7860
office@augmensys.com
<style><!-- [et_pb_line_break_holder] -->.horizontal-tab{<!-- [et_pb_line_break_holder] --> border:none;<!-- [et_pb_line_break_holder] -->}<!-- [et_pb_line_break_holder] -->.horizontal-tab .et_pb_tabs_controls<!-- [et_pb_line_break_holder] -->{<!-- [et_pb_line_break_holder] --> background: none;<!-- [et_pb_line_break_holder] -->margin: auto;<!-- [et_pb_line_break_holder] -->margin-bottom:20px;<!-- [et_pb_line_break_holder] -->text-align: center;<!-- [et_pb_line_break_holder] -->}<!-- [et_pb_line_break_holder] -->.horizontal-tab .et_pb_tabs_controls:after<!-- [et_pb_line_break_holder] -->{ <!-- [et_pb_line_break_holder] --> border:none;<!-- [et_pb_line_break_holder] -->}<!-- [et_pb_line_break_holder] -->.horizontal-tab .et_pb_tabs_controls<!-- [et_pb_line_break_holder] -->li{<!-- [et_pb_line_break_holder] -->min-width: 1%;<!-- [et_pb_line_break_holder] -->margin-right: 2%;<!-- [et_pb_line_break_holder] -->display: inline-block;<!-- [et_pb_line_break_holder] -->font-weight: semibold;<!-- [et_pb_line_break_holder] -->float: none;<!-- [et_pb_line_break_holder] -->text-align: center;<!-- [et_pb_line_break_holder] -->padding: 5px 0px 5px;<!-- [et_pb_line_break_holder] --> border:none; <!-- [et_pb_line_break_holder] --> background-color:#ffffffc;<!-- [et_pb_line_break_holder] --> border-radius:30px; <!-- [et_pb_line_break_holder] --> -webkit-transition: all 0.5s ease-in-out;<!-- [et_pb_line_break_holder] --> -moz-transition: all 0.5s ease-in-out;<!-- [et_pb_line_break_holder] --> -o-transition: all 0.5s ease-in-out;<!-- [et_pb_line_break_holder] --> -ms-transition: all 0.5s ease-in-out;<!-- [et_pb_line_break_holder] --> transition: all 0.5s ease-in-out;<!-- [et_pb_line_break_holder] -->}<!-- [et_pb_line_break_holder] -->.horizontal-tab .et_pb_tabs_controls li:hover{<!-- [et_pb_line_break_holder] --> background-color:#ff8700;<!-- [et_pb_line_break_holder] --> <!-- [et_pb_line_break_holder] -->}<!-- [et_pb_line_break_holder] -->.horizontal-tab .et_pb_tabs_controls li:hover a{<!-- [et_pb_line_break_holder] --> color:#fff !important;<!-- [et_pb_line_break_holder] --> <!-- [et_pb_line_break_holder] -->}<!-- [et_pb_line_break_holder] -->.horizontal-tab .et_pb_tabs_controls li.et_pb_tab_active{<!-- [et_pb_line_break_holder] --> background-color:#ff7800;<!-- [et_pb_line_break_holder] -->}<!-- [et_pb_line_break_holder] -->.horizontal-tab .et_pb_tabs_controls li.et_pb_tab_active a{<!-- [et_pb_line_break_holder] --> color: #fff !important; <!-- [et_pb_line_break_holder] -->}<!-- [et_pb_line_break_holder] -->.horizontal-tab.et_pb_tabs .et_pb_tabs_controls li a{<!-- [et_pb_line_break_holder] --> text-align: center;<!-- [et_pb_line_break_holder] --> display: inline;<!-- [et_pb_line_break_holder] --> color: #292929;<!-- [et_pb_line_break_holder] --> font-family:Dosis, Open Sans, Droid Sans !important;<!-- [et_pb_line_break_holder] --> text-transform:uppercase;<!-- [et_pb_line_break_holder] --> font-weight:semibold;<!-- [et_pb_line_break_holder] -->font-size:14px;<!-- [et_pb_line_break_holder] --> line-height:1em !important; <!-- [et_pb_line_break_holder] --> -webkit-transition: all 0.5s ease-in-out;<!-- [et_pb_line_break_holder] --> -moz-transition: all 0.5s ease-in-out;<!-- [et_pb_line_break_holder] --> -o-transition: all 0.5s ease-in-out;<!-- [et_pb_line_break_holder] --> -ms-transition: all 0.5s ease-in-out;<!-- [et_pb_line_break_holder] --> transition: all 0.5s ease-in-out;<!-- [et_pb_line_break_holder] -->}<!-- [et_pb_line_break_holder] -->.horizontal-tab .et_pb_tabs_controls li {<!-- [et_pb_line_break_holder] --> text-align:center;<!-- [et_pb_line_break_holder] -->margin-bottom:20px;<!-- [et_pb_line_break_holder] -->}<!-- [et_pb_line_break_holder] -->.horizontal-tab .et_pb_tab h3{ <!-- [et_pb_line_break_holder] --> color:#ffffff;<!-- [et_pb_line_break_holder] --> text-transform:uppercase;<!-- [et_pb_line_break_holder] --> font-weight:bold;<!-- [et_pb_line_break_holder] -->}<!-- [et_pb_line_break_holder] --><!-- [et_pb_line_break_holder] --></style><!-- [et_pb_line_break_holder] -->