Maintain 2014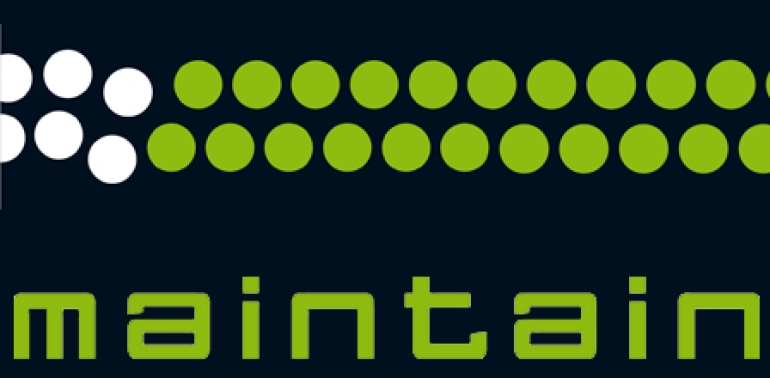 After a one-year break, it is finally time again: Many experts from the industry are expected in Munich from the 3rd to the 6th of June, visiting the Maintain 2014 to see the newest trends, developments and innovations regarding industrial maintenance.
Mobility is certainly one of the current trends in this space, but only at Augmensys this trend can be combined with another true innovation – Augmented Reality. Everyone can experience our next generation mobile data management solution UBIK® live at booth 228 in hall B6. At this leading fair we will also showcase the new Windows 8.1 version of UBIK® for the first time, running on Atex certified rugged mobile devices.
Since the Maintain is held together with the Automatica and the Intersolar for the first time this year, the venue changed to the campus of the Messe München Riem. We are looking forward to welcome you at our booth!
Augmensys GmbH
Development Branch

Hafenstraße 47-51
4020 Linz | Österreich
Augmensys Deutschland GmbH
Loher Straße 1
58332 Schwelm | Deutschland
Augmensys
Desenvolvimento de Software Ltda
Rua Lanciano, 60, Jardim Suzana
São Paulo 04784-190 | Brasilien
Augmensys GmbH
Development Branch

Hafenstraße 47-51
4020 Linz | Österreich
Augmensys Deutschland GmbH
Loher Straße 1
58332 Schwelm | Deutschland
Augmensys
Desenvolvimento de Software Ltda
Rua Lanciano, 60, Jardim Suzana
São Paulo 04784-190 | Brasilien
<style><!-- [et_pb_line_break_holder] -->.horizontal-tab{<!-- [et_pb_line_break_holder] --> border:none;<!-- [et_pb_line_break_holder] -->}<!-- [et_pb_line_break_holder] -->.horizontal-tab .et_pb_tabs_controls<!-- [et_pb_line_break_holder] -->{<!-- [et_pb_line_break_holder] --> background: none;<!-- [et_pb_line_break_holder] -->margin: auto;<!-- [et_pb_line_break_holder] -->margin-bottom:20px;<!-- [et_pb_line_break_holder] -->text-align: center;<!-- [et_pb_line_break_holder] -->}<!-- [et_pb_line_break_holder] -->.horizontal-tab .et_pb_tabs_controls:after<!-- [et_pb_line_break_holder] -->{ <!-- [et_pb_line_break_holder] --> border:none;<!-- [et_pb_line_break_holder] -->}<!-- [et_pb_line_break_holder] -->.horizontal-tab .et_pb_tabs_controls<!-- [et_pb_line_break_holder] -->li{<!-- [et_pb_line_break_holder] -->min-width: 1%;<!-- [et_pb_line_break_holder] -->margin-right: 2%;<!-- [et_pb_line_break_holder] -->display: inline-block;<!-- [et_pb_line_break_holder] -->font-weight: semibold;<!-- [et_pb_line_break_holder] -->float: none;<!-- [et_pb_line_break_holder] -->text-align: center;<!-- [et_pb_line_break_holder] -->padding: 5px 0px 5px;<!-- [et_pb_line_break_holder] --> border:none; <!-- [et_pb_line_break_holder] --> background-color:#ffffffc;<!-- [et_pb_line_break_holder] --> border-radius:30px; <!-- [et_pb_line_break_holder] --> -webkit-transition: all 0.5s ease-in-out;<!-- [et_pb_line_break_holder] --> -moz-transition: all 0.5s ease-in-out;<!-- [et_pb_line_break_holder] --> -o-transition: all 0.5s ease-in-out;<!-- [et_pb_line_break_holder] --> -ms-transition: all 0.5s ease-in-out;<!-- [et_pb_line_break_holder] --> transition: all 0.5s ease-in-out;<!-- [et_pb_line_break_holder] -->}<!-- [et_pb_line_break_holder] -->.horizontal-tab .et_pb_tabs_controls li:hover{<!-- [et_pb_line_break_holder] --> background-color:#ff8700;<!-- [et_pb_line_break_holder] --> <!-- [et_pb_line_break_holder] -->}<!-- [et_pb_line_break_holder] -->.horizontal-tab .et_pb_tabs_controls li:hover a{<!-- [et_pb_line_break_holder] --> color:#fff !important;<!-- [et_pb_line_break_holder] --> <!-- [et_pb_line_break_holder] -->}<!-- [et_pb_line_break_holder] -->.horizontal-tab .et_pb_tabs_controls li.et_pb_tab_active{<!-- [et_pb_line_break_holder] --> background-color:#ff7800;<!-- [et_pb_line_break_holder] -->}<!-- [et_pb_line_break_holder] -->.horizontal-tab .et_pb_tabs_controls li.et_pb_tab_active a{<!-- [et_pb_line_break_holder] --> color: #fff !important; <!-- [et_pb_line_break_holder] -->}<!-- [et_pb_line_break_holder] -->.horizontal-tab.et_pb_tabs .et_pb_tabs_controls li a{<!-- [et_pb_line_break_holder] --> text-align: center;<!-- [et_pb_line_break_holder] --> display: inline;<!-- [et_pb_line_break_holder] --> color: #292929;<!-- [et_pb_line_break_holder] --> font-family:Dosis, Open Sans, Droid Sans !important;<!-- [et_pb_line_break_holder] --> text-transform:uppercase;<!-- [et_pb_line_break_holder] --> font-weight:semibold;<!-- [et_pb_line_break_holder] -->font-size:14px;<!-- [et_pb_line_break_holder] --> line-height:1em !important; <!-- [et_pb_line_break_holder] --> -webkit-transition: all 0.5s ease-in-out;<!-- [et_pb_line_break_holder] --> -moz-transition: all 0.5s ease-in-out;<!-- [et_pb_line_break_holder] --> -o-transition: all 0.5s ease-in-out;<!-- [et_pb_line_break_holder] --> -ms-transition: all 0.5s ease-in-out;<!-- [et_pb_line_break_holder] --> transition: all 0.5s ease-in-out;<!-- [et_pb_line_break_holder] -->}<!-- [et_pb_line_break_holder] -->.horizontal-tab .et_pb_tabs_controls li {<!-- [et_pb_line_break_holder] --> text-align:center;<!-- [et_pb_line_break_holder] -->margin-bottom:20px;<!-- [et_pb_line_break_holder] -->}<!-- [et_pb_line_break_holder] -->.horizontal-tab .et_pb_tab h3{ <!-- [et_pb_line_break_holder] --> color:#ffffff;<!-- [et_pb_line_break_holder] --> text-transform:uppercase;<!-- [et_pb_line_break_holder] --> font-weight:bold;<!-- [et_pb_line_break_holder] -->}<!-- [et_pb_line_break_holder] --><!-- [et_pb_line_break_holder] --></style><!-- [et_pb_line_break_holder] -->
Augmensys GmbH
Development Branch

Hafenstraße 47-51
4020 Linz | Österreich
Augmensys Deutschland GmbH
Loher Straße 1
58332 Schwelm | Deutschland
Augmensys
Desenvolvimento de Software Ltda
Rua Lanciano, 60, Jardim Suzana
São Paulo 04784-190 | Brasilien
<style><!-- [et_pb_line_break_holder] -->.horizontal-tab{<!-- [et_pb_line_break_holder] --> border:none;<!-- [et_pb_line_break_holder] -->}<!-- [et_pb_line_break_holder] -->.horizontal-tab .et_pb_tabs_controls<!-- [et_pb_line_break_holder] -->{<!-- [et_pb_line_break_holder] --> background: none;<!-- [et_pb_line_break_holder] -->margin: auto;<!-- [et_pb_line_break_holder] -->margin-bottom:20px;<!-- [et_pb_line_break_holder] -->text-align: center;<!-- [et_pb_line_break_holder] -->}<!-- [et_pb_line_break_holder] -->.horizontal-tab .et_pb_tabs_controls:after<!-- [et_pb_line_break_holder] -->{ <!-- [et_pb_line_break_holder] --> border:none;<!-- [et_pb_line_break_holder] -->}<!-- [et_pb_line_break_holder] -->.horizontal-tab .et_pb_tabs_controls<!-- [et_pb_line_break_holder] -->li{<!-- [et_pb_line_break_holder] -->min-width: 1%;<!-- [et_pb_line_break_holder] -->margin-right: 2%;<!-- [et_pb_line_break_holder] -->display: inline-block;<!-- [et_pb_line_break_holder] -->font-weight: semibold;<!-- [et_pb_line_break_holder] -->float: none;<!-- [et_pb_line_break_holder] -->text-align: center;<!-- [et_pb_line_break_holder] -->padding: 5px 0px 5px;<!-- [et_pb_line_break_holder] --> border:none; <!-- [et_pb_line_break_holder] --> background-color:#ffffffc;<!-- [et_pb_line_break_holder] --> border-radius:30px; <!-- [et_pb_line_break_holder] --> -webkit-transition: all 0.5s ease-in-out;<!-- [et_pb_line_break_holder] --> -moz-transition: all 0.5s ease-in-out;<!-- [et_pb_line_break_holder] --> -o-transition: all 0.5s ease-in-out;<!-- [et_pb_line_break_holder] --> -ms-transition: all 0.5s ease-in-out;<!-- [et_pb_line_break_holder] --> transition: all 0.5s ease-in-out;<!-- [et_pb_line_break_holder] -->}<!-- [et_pb_line_break_holder] -->.horizontal-tab .et_pb_tabs_controls li:hover{<!-- [et_pb_line_break_holder] --> background-color:#ff8700;<!-- [et_pb_line_break_holder] --> <!-- [et_pb_line_break_holder] -->}<!-- [et_pb_line_break_holder] -->.horizontal-tab .et_pb_tabs_controls li:hover a{<!-- [et_pb_line_break_holder] --> color:#fff !important;<!-- [et_pb_line_break_holder] --> <!-- [et_pb_line_break_holder] -->}<!-- [et_pb_line_break_holder] -->.horizontal-tab .et_pb_tabs_controls li.et_pb_tab_active{<!-- [et_pb_line_break_holder] --> background-color:#ff7800;<!-- [et_pb_line_break_holder] -->}<!-- [et_pb_line_break_holder] -->.horizontal-tab .et_pb_tabs_controls li.et_pb_tab_active a{<!-- [et_pb_line_break_holder] --> color: #fff !important; <!-- [et_pb_line_break_holder] -->}<!-- [et_pb_line_break_holder] -->.horizontal-tab.et_pb_tabs .et_pb_tabs_controls li a{<!-- [et_pb_line_break_holder] --> text-align: center;<!-- [et_pb_line_break_holder] --> display: inline;<!-- [et_pb_line_break_holder] --> color: #292929;<!-- [et_pb_line_break_holder] --> font-family:Dosis, Open Sans, Droid Sans !important;<!-- [et_pb_line_break_holder] --> text-transform:uppercase;<!-- [et_pb_line_break_holder] --> font-weight:semibold;<!-- [et_pb_line_break_holder] -->font-size:14px;<!-- [et_pb_line_break_holder] --> line-height:1em !important; <!-- [et_pb_line_break_holder] --> -webkit-transition: all 0.5s ease-in-out;<!-- [et_pb_line_break_holder] --> -moz-transition: all 0.5s ease-in-out;<!-- [et_pb_line_break_holder] --> -o-transition: all 0.5s ease-in-out;<!-- [et_pb_line_break_holder] --> -ms-transition: all 0.5s ease-in-out;<!-- [et_pb_line_break_holder] --> transition: all 0.5s ease-in-out;<!-- [et_pb_line_break_holder] -->}<!-- [et_pb_line_break_holder] -->.horizontal-tab .et_pb_tabs_controls li {<!-- [et_pb_line_break_holder] --> text-align:center;<!-- [et_pb_line_break_holder] -->margin-bottom:20px;<!-- [et_pb_line_break_holder] -->}<!-- [et_pb_line_break_holder] -->.horizontal-tab .et_pb_tab h3{ <!-- [et_pb_line_break_holder] --> color:#ffffff;<!-- [et_pb_line_break_holder] --> text-transform:uppercase;<!-- [et_pb_line_break_holder] --> font-weight:bold;<!-- [et_pb_line_break_holder] -->}<!-- [et_pb_line_break_holder] --><!-- [et_pb_line_break_holder] --></style><!-- [et_pb_line_break_holder] -->