Let's open the door to the polish market with "Common Access 2"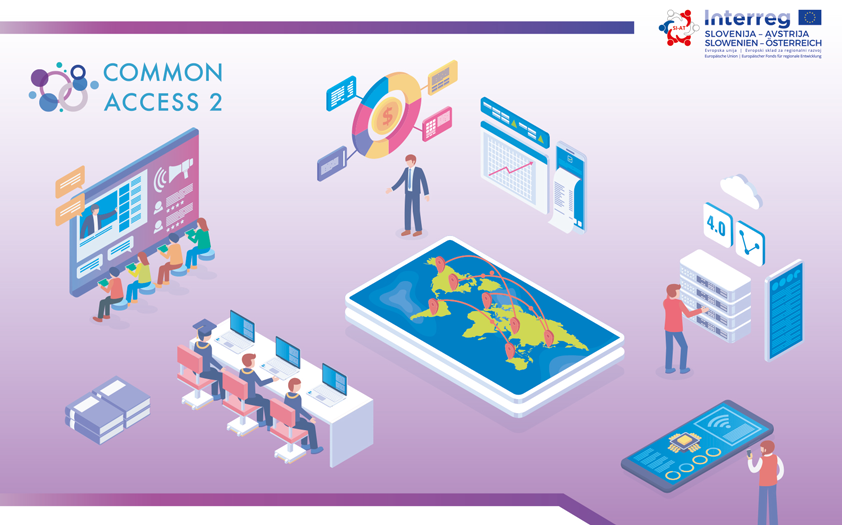 We live in a time of digitalization. New technologies and faster data transfer enable new business models and thus increase competitiveness. However, awareness of the need to integrate digital technologies into the business processes of small and medium-sized enterprises is still low. Therefore, the main focus of the project is to provide adequate assistance to small and medium-sized enterprises from Austria and Slovenia in the implementation of new digital solutions in order to facilitate the internationalization of their business activities and increase their competitiveness on the Polish market.
The general aim of the project is to increase the number of internationalized small and medium-sized enterprises in the program area, with a focus on companies offering products and services in the field of Industry 4.0 or digitization processes. These companies have special requirements when entering foreign markets.
Projekt period: 01/01/2020-31/12/2022
For more information:
http://www.si-at.eu/de2/common-access-2/
Augmensys GmbH
Schleppe Platz 5, 2/3
9020 Klagenfurt | Österreich
Augmensys GmbH
Development Branch

Lastenstraße 38, EG
4020 Linz | Österreich
Augmensys Deutschland GmbH
Loher Straße 1
58332 Schwelm | Deutschland
Augmensys
Desenvolvimento de Software Ltda
Rua Lanciano, 60, Jardim Suzana
São Paulo 04784-190 | Brasilien