Augemensys wins the Export Award 2023 Carinthia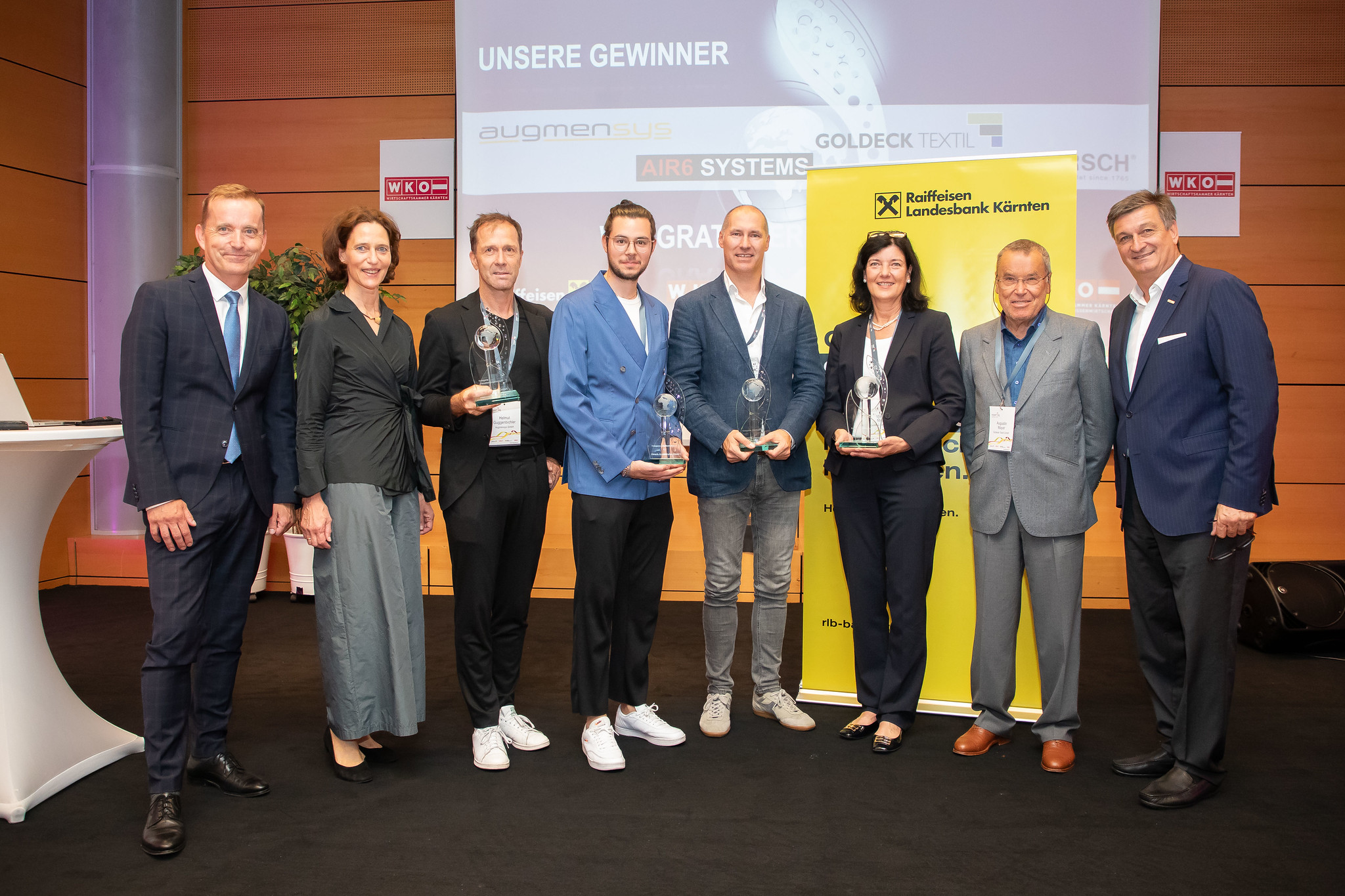 On Tuesday, 27 June, the Carinthian Chamber of Economy honoured the outstanding commitment and achievements of domestic entrepreneurs in foreign markets with the presentation of the Export Award 2023. Helmut Guggenbichler (CEO) attended the export gala. Our company Augmensys was awarded the Export Prize 2023 in the category "Service Exporters", which fills us with great joy and pride.
The Export Prize is awarded by the Carinthian Chamber of Economy and honours companies that can demonstrate remarkable success in international markets. It is gratifying to have our efforts and hard work recognised on the global stage. This achievement would not have been possible without the incredible efforts of the entire Augmensys team.
We would like to thank all Augmensys employees for their dedication and commitment. At the same time, great thanks go to our international and national customers.
Augmensys GmbH
Schleppe Platz 5, 2/3
9020 Klagenfurt | Österreich
Augmensys GmbH
Development Branch

Lastenstraße 38, EG
4020 Linz | Österreich
Augmensys Deutschland GmbH
Loher Straße 1
58332 Schwelm | Deutschland
Augmensys
Desenvolvimento de Software Ltda
Rua Lanciano, 60, Jardim Suzana
São Paulo 04784-190 | Brasilien